Welcome Republican Jews and Patriots

You Are Not Alone...
Next meeting:

July, 19 2023 6:30pm
Speaker:
Scott Graves
CCSD Board of Education Candidate
Can Colorado once again become a great place to educate kids into the future?

at

East Side Kosher Deli
499 S Elm St
Denver, CO 80246


Keep checking this website for upcoming meetings and events.
Next Meeting Dates (5783):
July 19, 2023

August 16, 2023
Sept 20, 2023
ABOUT
J-GOP is a social and political organization that is more than 30 years old. We have been meeting at the East Side Kosher Deli in SE Denver for many years with 20 to 40 attendees regularly and are not afraid to discuss controversial topics. We welcome both Conservative and Republican minded Jews and non-Jews of any denomination to attend and become active members of our organ

ization.
---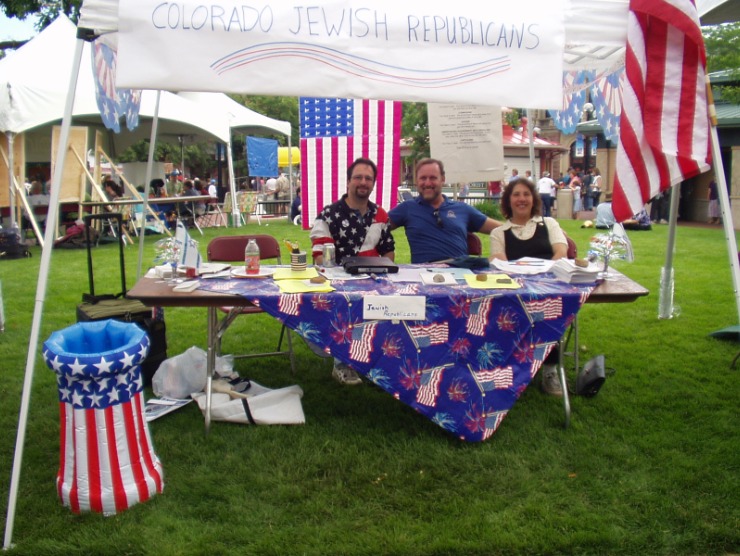 Meeting Date Time and Location
We meet on the 3rd Wednesday at 6:30pm of the month, as long as there is not a conflict with Jewish Holidays, at East Side Kosher Deli (499 South Elm Street, Denver, CO 80247). Join us there!!!
CJRC MISSION
We believe that by expressing common values we can increase the opportunity of each individual in the community. At Colorado Jewish Republican Coalition we pride ourselves in our regular contribution to individual and community support.
CJRC GOAL
Our monthly meeting is made up of a diverse group of individuals with a wide range of skills and expertise. Our goal is to let members of the greater Colorado Jewish community know they are not alone. We create a welcoming, politically conservative environment for all types of Jews and non-Jews. Don't just stand on the sideline get engaged in your community.
Okay, the left has declared (in spite of Bill Clinton using a Sock Drawer to store "Classified" recordings) that the ability of a President to claim ownership of documents, any…
June 15, 2023
Tom Tancredo
Retired Colorado Congressman Tom Tancredo has been a friend of the CJRC for decades and gives over knowledge and insight with every visit.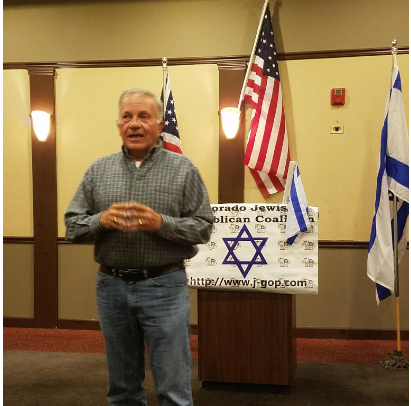 Sherrie Gibson
The Colorado GOP Vice-Chair in 2018 spoke to our organization about how the GOP intended to rebuild and move forward. Her ideas and efforts were welcome and are still needed in Colorado and Nationally.
Dan Kopelman
President Pro-Tem. Being involved in Republican politics since the early 1990s has been an amazing journey for Dan. He served in the Army Reserve, worked as a DOD contractor, worked for a small business, has been employed at the Federal and State level as well. Dan returned to the private sector and is hoping to hand the reigns of CJRC over to a capable, enthusiastic leader.
Some of our members
We have a diverse gaggle of attendees and look forward to seeing one another back in the East Side Deli (or another location) soon. Colorado and the Jewish Community is changing and we will wake up whomever we can to the simple truth that the politically Conservative approach can win.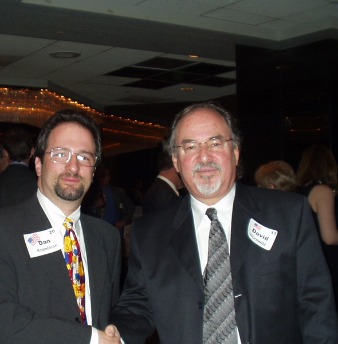 Converts Welcome
This is Dan with David Horowitz, he is a self-proclaimed former "Red Diaper Baby" who went from Marxist to rock-solid Conservative strategist and prolific author. He is a typical Jewish Republican who has overcome extraordinary pressure to be a supporter of endless big government to a champion of the Free Market. He is definitely on the team, even if we can't pay his speaker fees these days.
Just add your information to be put on the email list.
Please contact us to request more information about meetings, events or to provide feedback about our website.